Selecting the Right Colour
Articles provided by Godfrey Hirst
Colour is one of the most important factors to consider when decorating a new home or renovating.
Colour impacts on the mood, feeling and personality of a room. Colour can help enhance the appearance of a room's size, allowing you to make the most of natural and artificial light.
Once your carpet is installed, the colour of the carpet will appear slightly lighter than when viewed in store.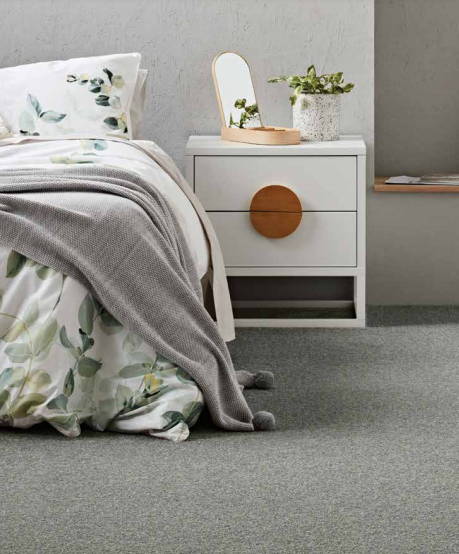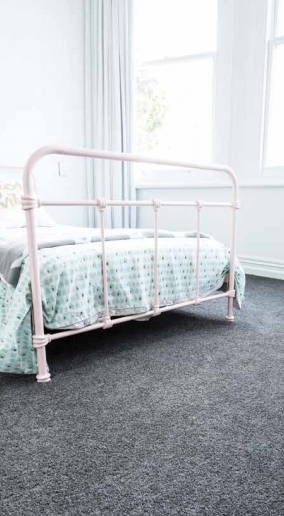 Think about the room size.
No matter how big or small the area, the colour of the floor will have a major impact on the feeling of space within the room. If the area is small or lacks natural light, a lighter shade
of carpet will make it appear larger and brighter.
Conversely, darker hued carpets will warm a room, giving larger spaces a cosiness while adding depth and character.

- Bright colours in a large expanse can make a dramatic statement.


- Light colours are expansive and airy, making rooms seem larger and brighter.


- Dark colours are sophisticated and warm, they give large rooms a more intimate appearance.

Carpet colours can appear different
throughout your home depending on the
light source.
Ask the retailer for a sample and
check how it appears in both natural and
artificial light before making a final choice.
How will you use the room?
Considering how each room is going to be used is important when selecting your carpet. In homes with
energetic young families and pets, a hard-wearing, stain resistant carpet in a darker tone is a great option.

For those that like to entertain, a loop pile carpet in mid-tones works well.
For a low traffic home, you may opt for a plush-pile carpet in a lighter shade.

- Multi-coloured and patterned carpets are especially effective at hiding stains and soiling.

- Very light and very dark colours show far more debris than mid-tones.

- A busy household with kids and pets may not be suitable for lighter shade carpets.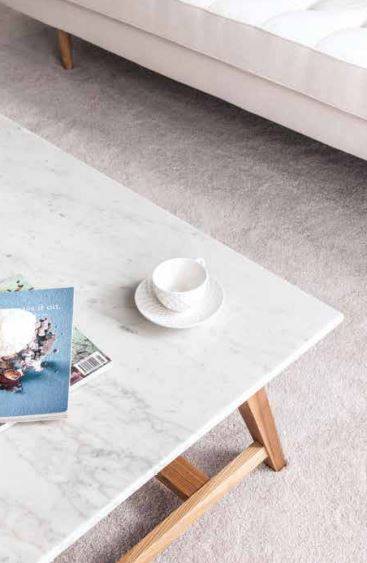 Try to choose your carpet colour with
your lifestyle in mind. Make sure your floor
matches the style and feel you want to
give your home.
Do you have furniture or art that you
would like to emphasize? Then use
natural colours to create a neutral canvas
for your key pieces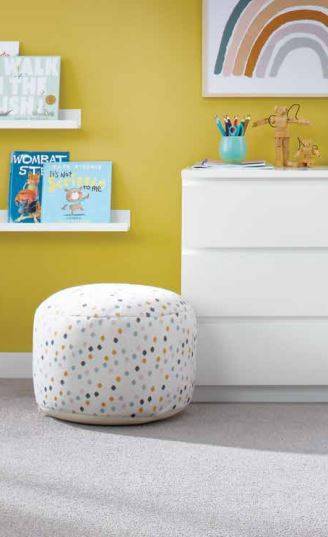 The colour palette you choose will influence the feeling, light and space in each room. Room colour can affect people in many ways, influencing your mood and energy.
- Cold colours are considered calming and serene; it is often
recommended for bedrooms.
- In halls, entries and small spaces, warm colours can feel
expansive and welcoming.
- Neutral shades come in both warm and cool tones and are
the ideal decorating base.
Light colours will give the space a sunnier,
happier feel.
Want to keep your interior peaceful and
cool? Consider timeless grey tones.
An interior dominated by brown tones,
may have a very natural, rustic feel.
Naturally neutral or pop of colour?
Neutral shades come in both warm and cool tones and are the ideal base to maximize design possibilities.
Experimenting with vivid hues, especially in smaller areas, can deliver real impact, lifting a room and creating a unique space.
- Will the colour you love today still appeal to you in five years?
- Neutrals don't have to be uninspiring. Texture can also add another exciting dimension, lifting a neutral carpet to a multidimensional design statement.
- Carpets are available in a more limited range of colours than paint, so choose your flooring first.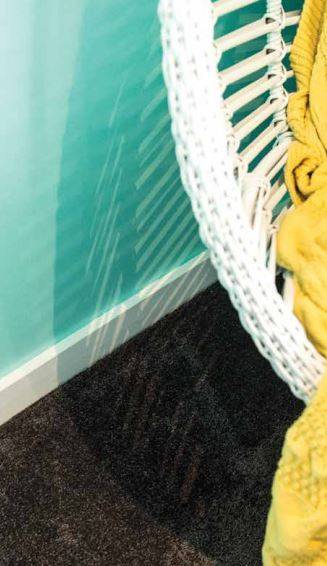 Current trends favour neutrals in earthy
hues, including warm greys and the
ever-popular taupe. Neutrals don't have
to be boring.
Texture can also add another exciting
dimension and to your carpet.