Selecting The Right Hardwood Floor
Articles provided by Godfrey Hirst
Choosing from such an extensive variety of flooring types, styles and colours can be daunting. To help you navigate through these decisions, we have put together the following pages so you can select the perfect flooring for your home, lifestyle and budget.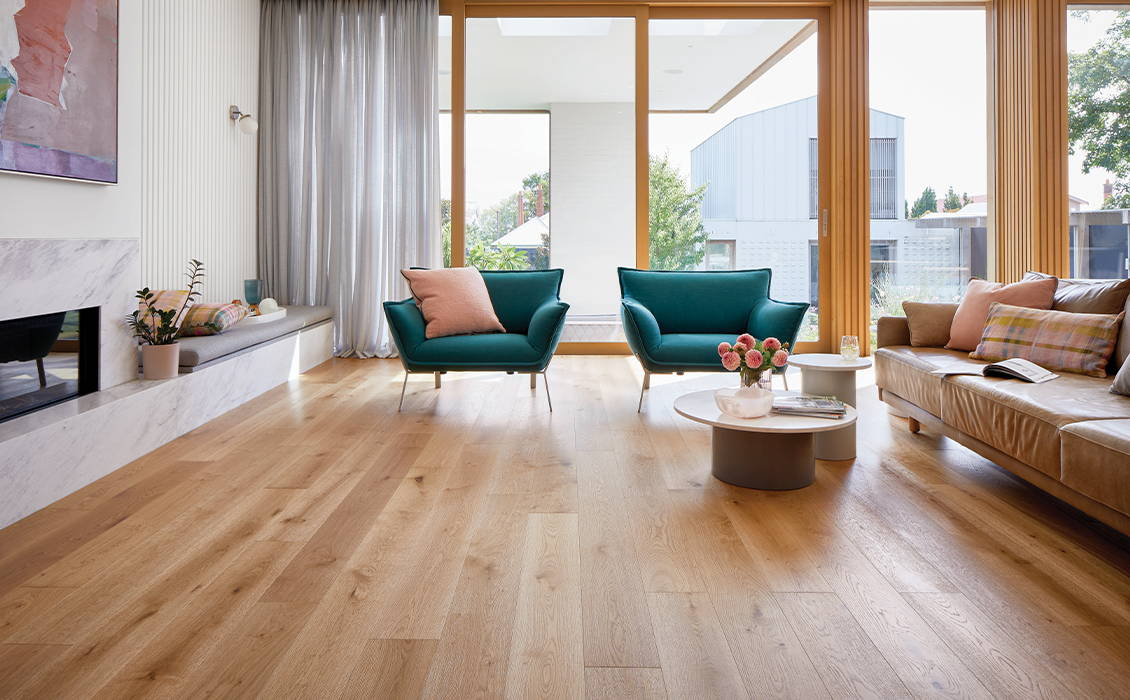 1. Zones:
Where in the home will your new flooring be used? How much foot traffic will there be? This will help you narrow down the type of flooring best suited to your space.
2. Colours:
Colour can help enhance the mood and style of your room. Colour can also alter the perception of a room's size and shape. We have provided a few examples to help you choose the right colour to create the look and feel that's right for you.
3. Styles:
Each flooring type also has its own uniqe look, profile, and finish. We will help you choose the right size of plank or tile for your space and lifestyle needs.