Carpet Styles
Articles provided by Godfrey Hirst
Your Godfrey Hirst carpet will be with you for a long time so it's important to think about how the space will be used. Our variety of styles will provide plenty of options to ensure you pick the right carpet to fit your lifestyle and design requirements.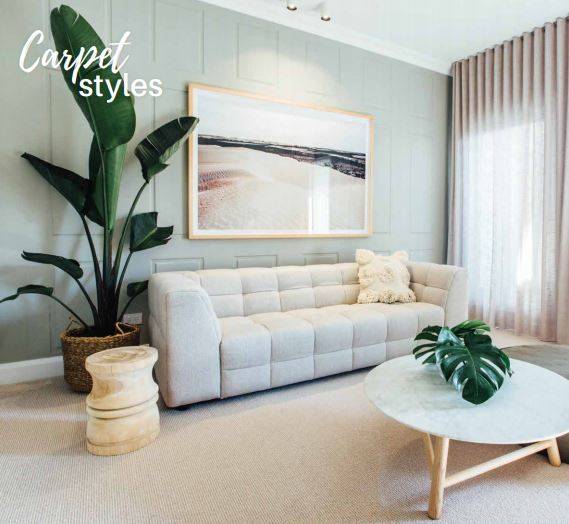 Cut pile carpet is New Zealand's most popular style.
It comes in a variety of qualities and price.
High weight, longer pile styles offer a luxurious feel and opulent look.
Higher weight carpets show footprints and other tracking,
so bear this in mind when selecting your carpet. Alternatively, a lower, tightly packed pile will show less tracking.
Cut pile carpets offer a more uniform look and are
now available in soft to touch synthetic options,
adding another level of comfort.
By combining different coloured fibres and varying
the height of the loops, different styles and patterns
can be created.
Loop pile carpets can work well with casual
lifestyles. These are a good option for those who
don't like the look of tracking or shading. Loop pile
carpets are hard-wearing and durable and are a
great choice for family living.
However, if you have pets loop piles may not
be the best option as the loops can be snagged
by claws of cats and dogs.
Most loop pile carpets sold in New Zealand are
made from wool, and benefit from this natural fibre
which is soil resistant.