Carpet Fibres
Article provided by Godfrey Hirst
What carpet fibre should you choose?
The carpet fibre you choose determines the appearance, the
texture and longevity of your carpet.
When selecting a carpet fibre, it is important to consider your
lifestyle, the area the carpet will be installed, who will be using it, the level of foot traffic and your budget.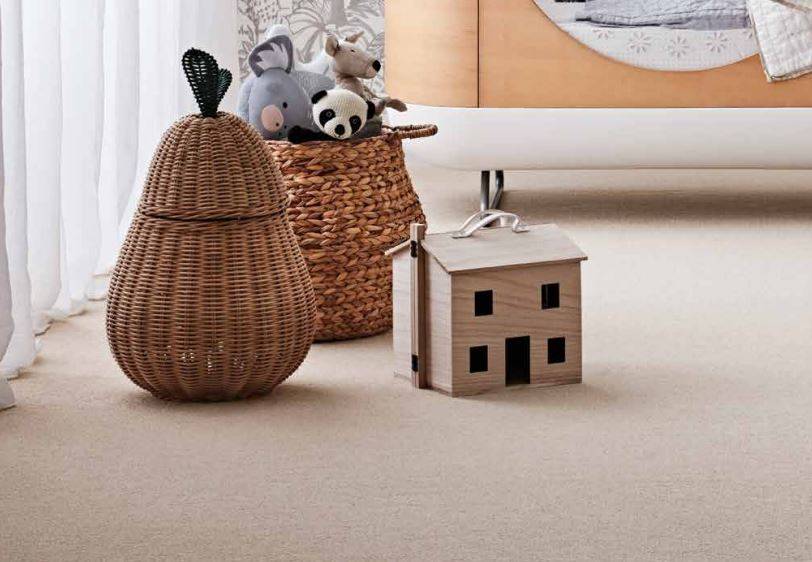 Polyester is an affordable synthetic fibre with a soft and
lustrous texture.
Softness
Polyester carpets offer a velvet like handle, softness and flexibility in both colour and design. This is why polyester has long had a reputation as the softest and most flexible of the synthetic carpets.
The inherently bulkier yarns can offer heavy, soft textured carpets that feel cosy and luxurious underfoot.
Cost-effective
Due to the lower cost of raw materials and production, Godfrey Hirst polyester is a very affordable option.
Invest Wisely in Your Home
This fibre type is best suited to low traffic areas within the home as it is not as resilient as some other more expensive fibres. We recommend you choose Godfrey Hirst Polyester carpets with a higher pile and medium-high density to ensure maximum appearance retention and longer wear.
Stain Resistance
Made from closed-cell fibres, Godfrey Hirst Polyester carpets
do not have any open dye sites for stains to adhere to, making them highly stain resistant.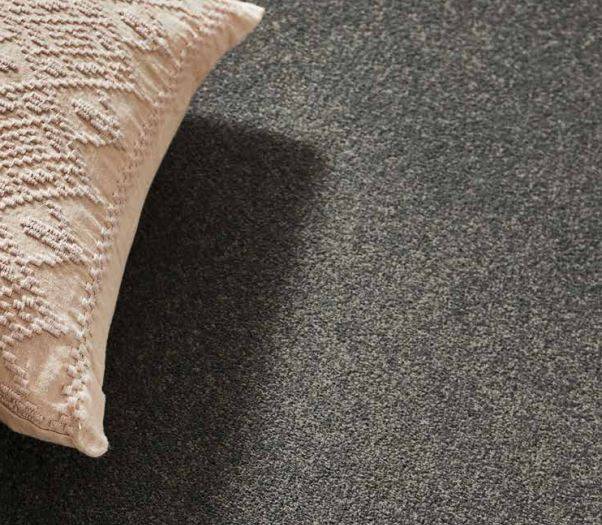 - Low Traffic

- High Lustre Appearance

- Value for Money

- Stain Resistance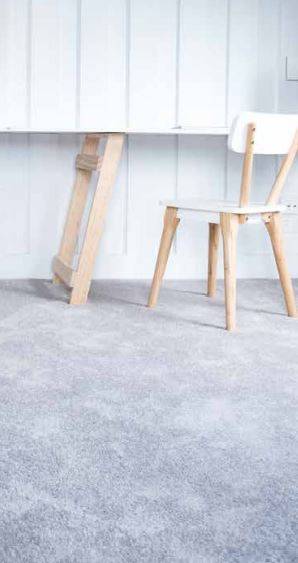 - Best Colourfastness & Fade Resistance
- Pile Recovery Bounce-Back
- Highly Durable & Heavy Traffic
- Resilient & Easy To Maintain
SDN is a synthetic fibre that is fade resistant, tough and durable.
Quality and Performance
Godfrey Hirst Solution Dyed Nylon carpets provide the ultimate in carpet colourfastness, stain protection and performance.
The polymers that make up Godfrey Hirst Solution Dyed Nylon carpets are coloured using only the very best quality colour pigments available. These Solution Dyed Nylon fibres are then processed into high quality yarns suitable for tufting into carpet. This means the colour is locked into the molecular structure of the yarn fibres prior to the manufacture of the carpet.
The Practical Choice
Godfrey Hirst SDN carpets are true all-rounders. With correct
maintenance, the carpet will look as impressive in years to come as the day it was laid. For this reason, they are a popular choice for young families, as they are:
• Impervious to most common household food and beverage stains.
• Resistant to soiling when combined with regular maintenance.
• Protects against static build-up.
• Durable and resilient.
• Stylish and comfortable.
Triexta is a fibre made with 37% renewably sourced polymer,
derived from corn sugar.
Invest Wisely in Your Home
Your carpet represents a substantial investment and you want it to look good for years to come. Most Triexta carpets are rated "residential extra heavy duty, including stairs" so are ideal for heavy traffic areas.
Stain and Soil Protection

Superior stain protection, built into every fibre so it never wears off. Cold water removes most household food and beverage spills.
Wear Resistance
The strong pile retention and resilience of Triexta fibres prolong the life of your carpet.
Luxuriously Soft
Triexta fibre redefines carpet softness.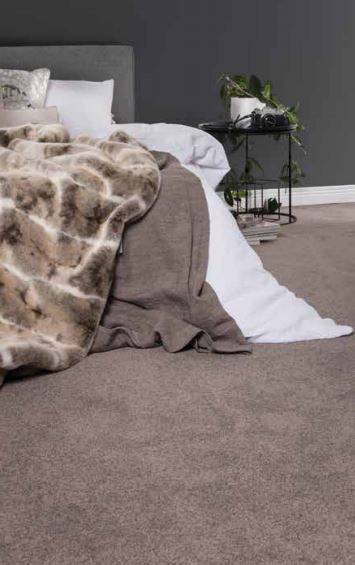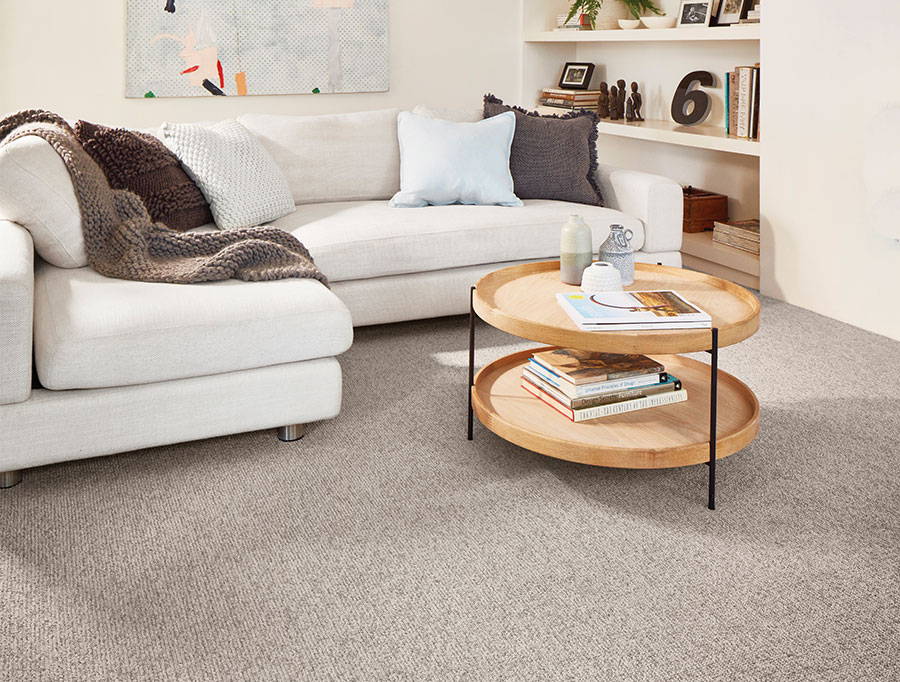 - Natural & Renewable Fibre
- Regulates Temperature & Humidity
- Flame Resistant & Fire-retardant
- Naturally Hypoallergenic
Made from natural fibres, wool carpet is environmentally friendly warm, luxurious and durable.
Natural Insulation and Humidity Control
Wool is a natural hygroscopic insulator. This means your wool carpet can absorb up to 30% - 40% of its own weight in moisture without becoming wet to touch. This reduces the dampness in the air, making your home a drier and healthier place to live. In cold, damp conditions (high relative
humidity) moisture is absorbed by wool and heat is given off.
In warm dry conditions, moisture is released by wool, resulting in a cooling effect. How well your carpet insulates largely depends on how much air it can trap. Because of wool's natural inbuilt crimp, air is retained in millions of tiny pockets which provide an insulating effect, thus creating a comfortable environment for you and your family.


Natural Stain Resistance and Easy Maintenance
Wool carpet is a very practical option in terms of cleaning and maintenance. It is naturally resistant to dirt and household stains.
Hypoallergenic Wool carpet is ideal for allergy and asthma suffers as it does not promote the growth of bacteria, mould and mildew. This reduces the likelihood of spores, mycotoxins and volatile organic compounds from developing in the home, helping to prevent allergies and
respiratory problems. Wool fibre also deters the growth of dust mites – the most common single cause of asthma.