Care and Maintenance
Your carpet represents a substantial investment and, like your other furnishings, requires proper care.
To ensure that you will enjoy the quality of a Godfrey Hirst carpet for years to come please see the proceeding pages for care
and maintenance guidelines.
A comprehensive carpet care programme consists of four elements:
prevention, vacuuming, spot cleaning and steam cleaning.
Preventative Measures
1. Use new, quality underlay with your carpet - particularly on stairs. Good underlay not only provides better resilience under foot, but it can also add to the life of your carpet.
Godfrey Hirst Carpets do not recommend installing carpet over carpet (i.e. using old carpet as underlay).
2. When moving heavy wheeled furniture (pianos, buffets, etc.), prevent damage by placing a protective barrier of heavy
cardboard or similar between the wheels and the carpet.
3. If you use rugs over your carpet, be sure to remove and clean them regularly. Clean and restore the carpet underneath too. Be certain to check area rugs for colour-fastness before putting them back, as the dyes in some rugs may bleed through onto the carpet. After cleaning your carpet, remember to allow complete drying before replacing rugs.
4. Door mats – place mats at all exterior doorways and entrances to carpeted areas to trap dirt and moisture from shoes.
Clean mats regularly.
5. 5. Exercise extreme caution with all bleaches, tile cleaners, mildew removers, oven cleaners, drain openers, plant food and the like. They are strong chemicals that can permanently discolour or dissolve carpet fibres
6. Protect your carpet from prolonged periods of direct sunlight with curtains, blinds or awnings.
7. Even though some carpets are deemed suitable for use on stairs, it is possible pile distortion (or flattening) will occur over
time on the stair nosings and tread area. Godfrey Hirst Carpets suggests you may wish to purchase a spare section of carpet to
use for the replacement of stairs in the event this occurs.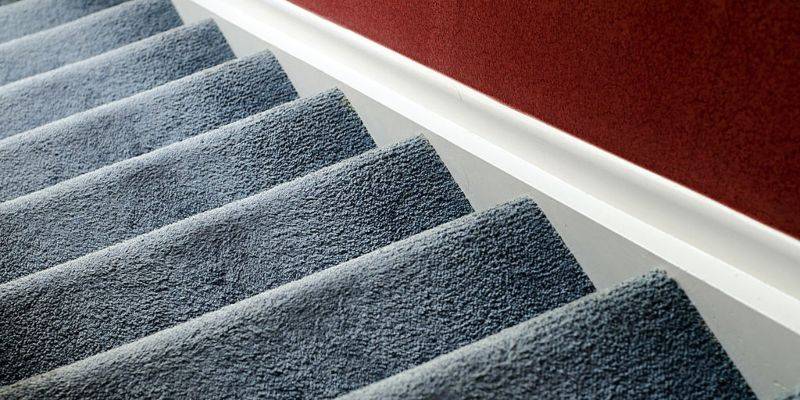 Moths and Carpet Beetles
All Godfrey Hirst and Godfrey Hirst Classic wool carpets have insect resistant treatments applied during manufacture.
The treatment does not stop insects from entering your home and moths/ beetles can build up an immunity and in some areas have developed a tolerance to treatments. The insect deterrent treatment is embedded in the carpet fibre and needs to be ingested by the insect to have an effect and stop further spreading – such that some fibre loss may occur and good housekeeping is essential.
Regular vacuuming along the skirting, under furniture and in corners will discourage insects and reveal any infestations at an early stage. If you believe there may be a minor infestation thoroughly vacuum the area (spraying the contents of the vacuum cleaner with insecticide prior to disposal) and treat the infested area, extending 15 cm beyond the boundaries of the activity, with an insecticidal aerosol spray or dust following manufacturer's directions and precautions. In the case of serious infestations or if the initial treatment is not successful, it is recommended you contact a professional pest control operator.
Spot Cleaning
• Remove as much of the spill as possible using a blunt knife or spoon for solids, blotting up liquids or using a wet/dry
vacuum for large spills.
• Never scrub or rub the carpet during the stain removal.
• Always work from the outside of the stain in towards the middle.
• Determine the appropriate method of carpet stain removal with our easy -to-follow steps on Spot Carpet Cleaning.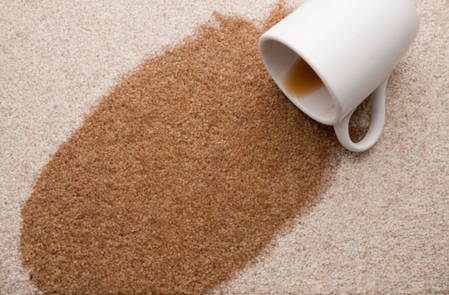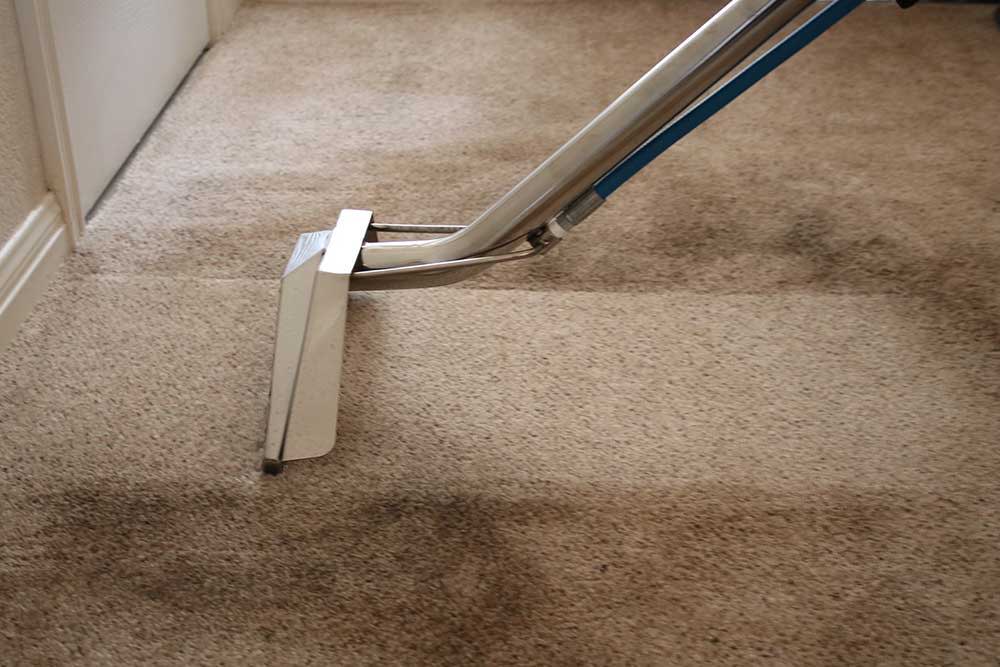 Steam Cleaning
Carpet should be steam cleaned every one to two years – depending on the usage and colour.
It is important to use a reputable professional steam cleaning company who operates in accordance with the Australian and New Zealand carpet cleaning and maintenance standard AS/NZS3733-1995.
Shampooing, do-it-yourself steam cleaning or dry cleaning is not recommended.
Regular Vacuuming
Thorough and frequent vacuuming, particularly in high traffic areas, is important for prolonging the life of your carpet and also assisting to enhance its appearance.
After your carpet is laid, vacuum to remove surface lint, dust and fluff. Thereafter, continue to vacuum thoroughly at least weekly and more frequently in high traffic areas. This will remove soil and grit before it works its way below the pile surface, where it is far more difficult to remove and can abrade the carpet and dull its appearance. Three vacuum passes for light soiled areas is recommended, with five to seven passes for heavily soiled areas.
Vacuuming against the natural pile direction first lifts the pile, helping to unsettle and remove dirt and grit while reducing matting. Then, vacuum in the direction of the pile to achieve a uniform finish.
To effectively clean your carpet use only a quality vacuum cleaner.
Vacuums fitted with microfilter systems ensure fine particles (such as dust mite allergens) are removed and stay in the collection bag or canister. This is particularly important if you are dust sensitive. Consider your carpet type when selecting a vacuum.
Adjustable height and suction are important features as they enable your vacuum to be used on a wide variety of carpet constructions.
Luxuriously thick, soft cut pile carpets:
Use a high height setting so any beater bar/rotating brush just lightly touches the carpet surface. Use a suction level that allows the vacuum to move easily whilst lifting dirt and other foreign matter. Avoid vauums with very concentrated or sealed suctions. Large wheels will ensure the vacuum glides easily across the carpet.
Loop pile or long pile carpets (including cut loop and berber):
Vacuum with suction only. Turn off any beater bars (to prevent "fuzzing").
Other carpet constructions:
Use a vacuum with a beater bar to agitate the pile and loosen any foreign matter in the pile.